Extreme Panel's Award Winning SIPs helps save 50% on framing labor and 40-60% savings on energy. Our SIPs are a step above outdated conventional framing.
The Smart and Green Alternative to Traditional Stick-built construction
Structural insulated panels (SIPs) are high-performance panels used to construct walls, floors, and roofs of residential and commercial buildings. They are manufactured under controlled conditions and can be fabricated to fit nearly any building design.
The result is a building system that is extremely durable, strong, energy-efficient, and cost-effective. Building with SIPs will save you time, money, and labor.
Reduced construction labor costs
Shorter construction times for framing, roofing, and skinning
Increased structural integrity
Higher quality level for flat surfaces
Greater insulation values and energy efficiency for end-users
Less expensive and faster alternative to modular shipping
Less onsite waste and environmental contamination
With our panels, architects can increase their design flexibility and end-users can enjoy the primary benefits of SIPs (as well as the unique features exclusive to our product) while integrating with other building methodologies. 
Our panels have integrated with:
Traditional Wood and Steel Framing
ICFs and Poured Concrete
Modular
100% American Manufactured
Our panel manufacturing takes place within a precision calibrated factory using custom machinery to achieve one of the highest standards of product quality, consistency, and durability.
No wild temperature fluctuations.

Eco-friendly
A structure consisting of sustainable raw materials assembled with responsible methods

Save Resources
Responsible production planning resulting in maximum use of the manufactured panels

Save Energy
15 times more air tight than conventional building construction

Zero VOCs
Zero panel off-gassing and 'Red- list' chemical-free envelope

Zero Waste
Our uniquely engineered manufacturing facility produces zero waste — all by-product is reused or recycled locally Save Time
Reduced onsite construction time requirements -- on average framing time reduced by 66%
The Core of Extreme Panel Technologies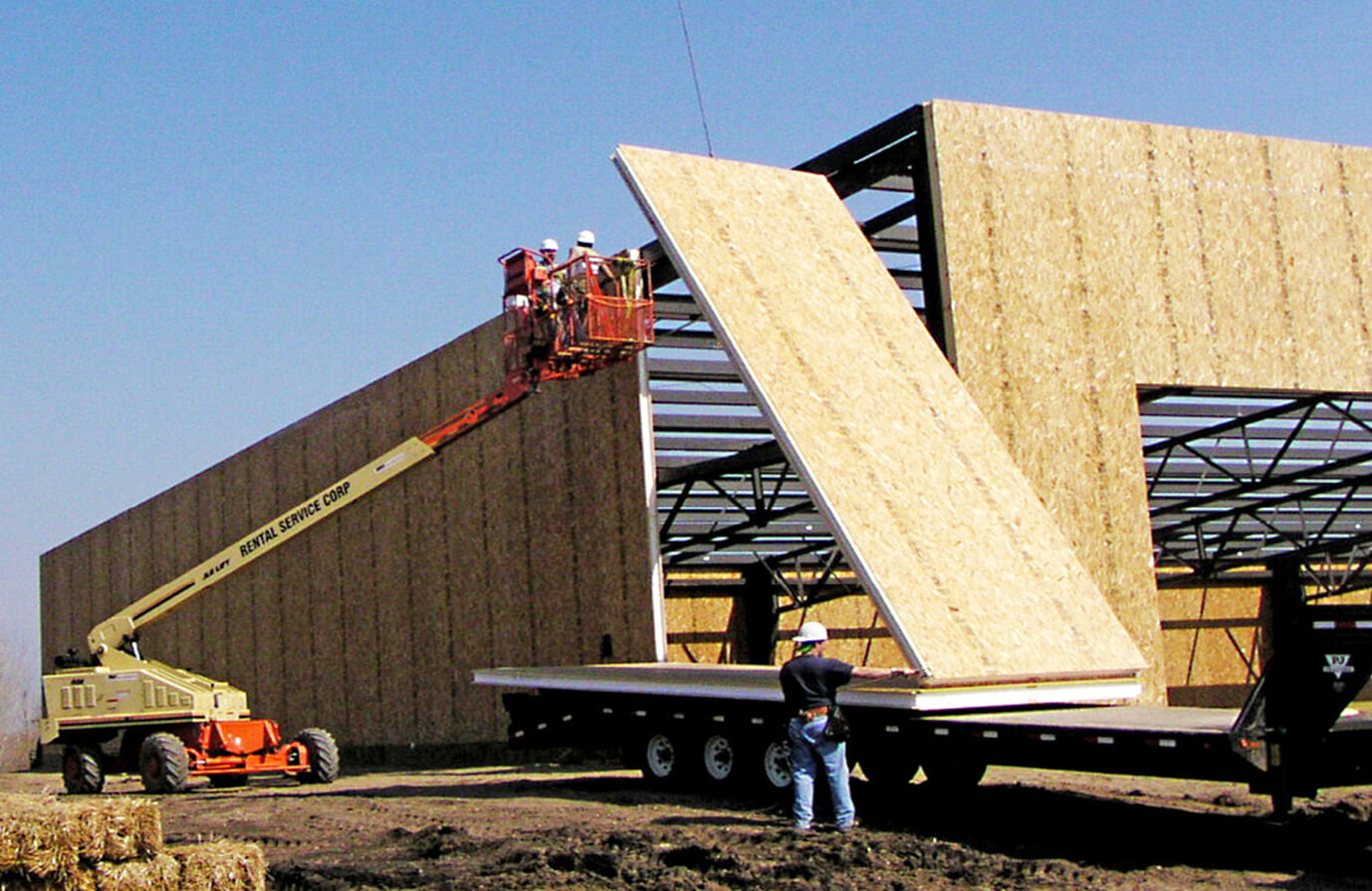 With higher insulating properties, SIP walls will keep your building envelope tight with an extremely low amount of air infiltration. Keeping pollutants out and your climate in offers indoor air quality ideal for all!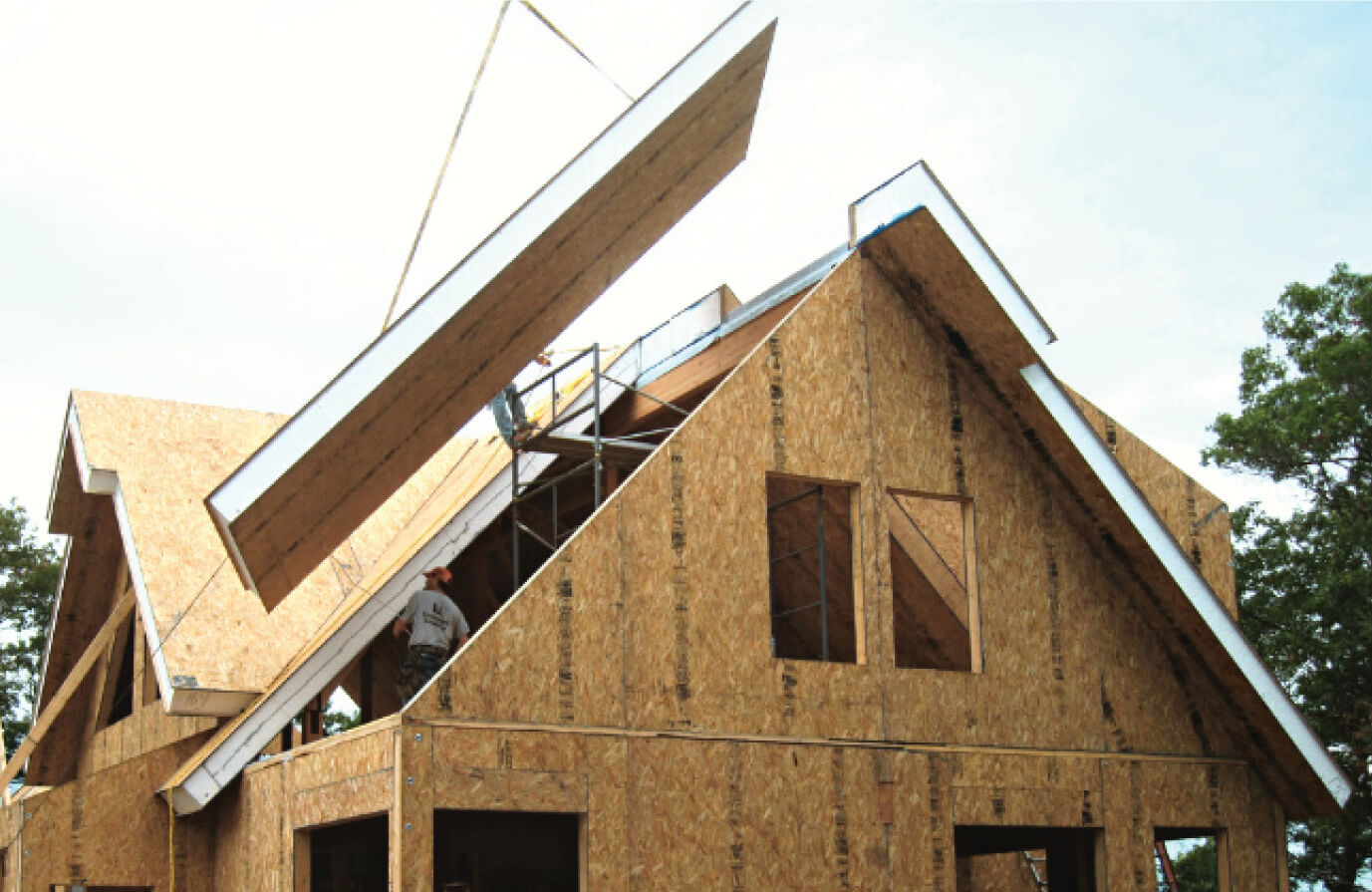 Extreme's SIP Roofs allow for design flexibility and can create unique spaces.  What you see on the outside is what you truly get on the inside for vaulted space.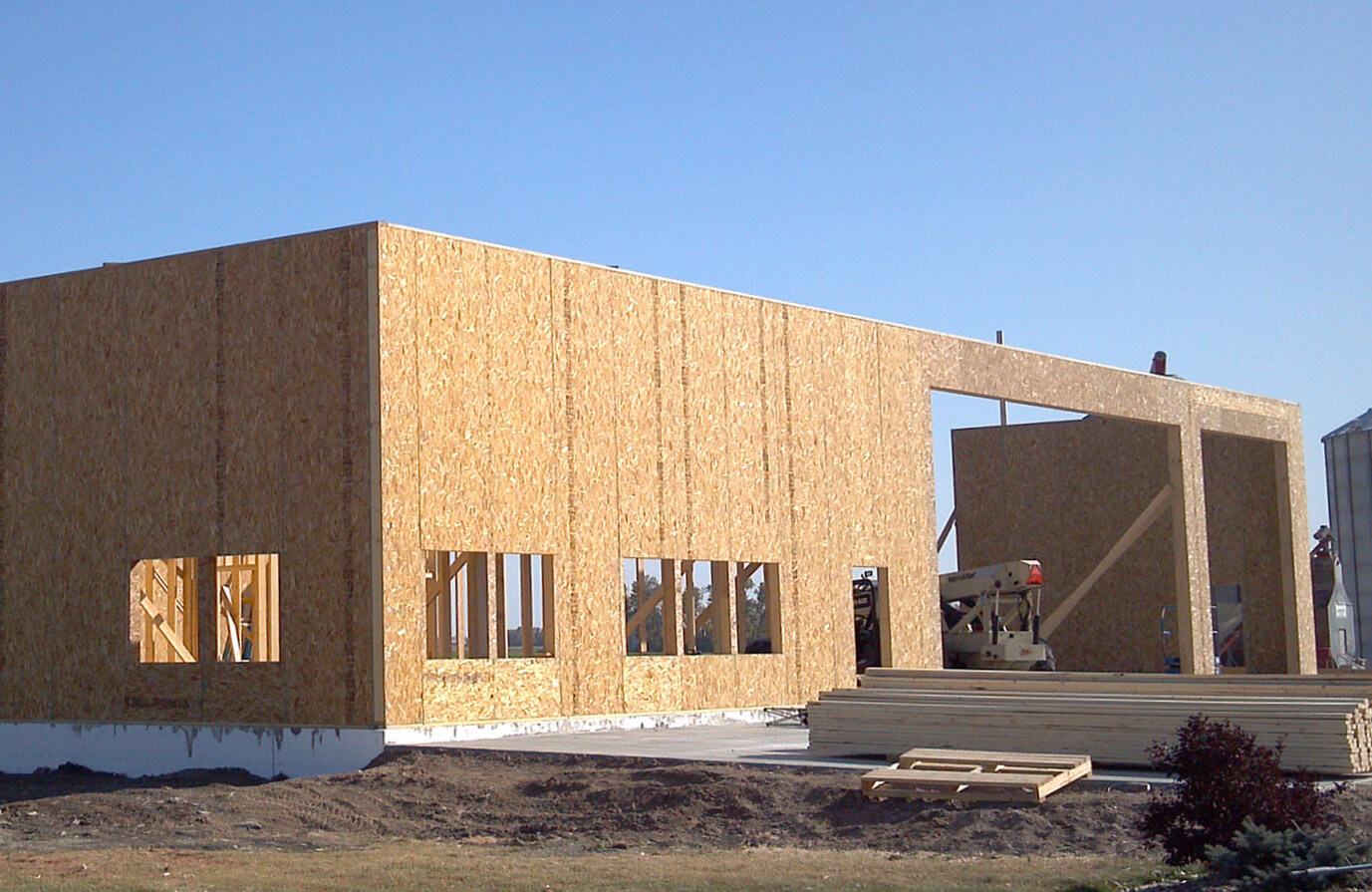 Extreme Panels create floors that are straight and strong and basements that are warm, comfortable and free of musty smells.
"Building with SIPs is not only a superior way of building for contractors and investors, the building method is also more earth-friendly and energy-efficient than traditional stick-built."
P. Allen Smith
Television Preservationist, Designer
"Using structural insulated panels built in a controlled environment just makes sense: It reduces waste, increases construction efficiency, and means the building shell goes up quickly."
Amy Matthews
Television host, general contractor
"EPT projects are a better way to build. The structures are more secure, stronger homes, are easier and quicker to put up, and enable builders to deliver projects closer to schedule and budget, while reducing the time to build. He would select EPT amongst all other SIP manufacturers."
Mark LaLiberte
president of construction instruction