Featured - PrairiE Loft Apartments
Overall Non-Residential Winner & Multifamily Classic Winner for SIPA's 2023 Building Excellence Awards
Multifamily Project Gallery
Sound Transmission and Fire Resistance
Quiet Multi-Family Spaces
Sound control is important in lodging structures, multi-family apartments, condominium complexes, as well as Senior Living Facilities, or any building that includes dwelling units with shared walls. Shared walls can mean unwanted noise from the unit next door and shared corridors can also mean less privacy.
For newer or remodeled multi-family housing units, Building Codes throughout the United States require a measure of sound privacy between dwelling units. The International Building Code (IBS) specifies a minimum architectural design standard of privacy of 50 STC (Sound Transmission Class).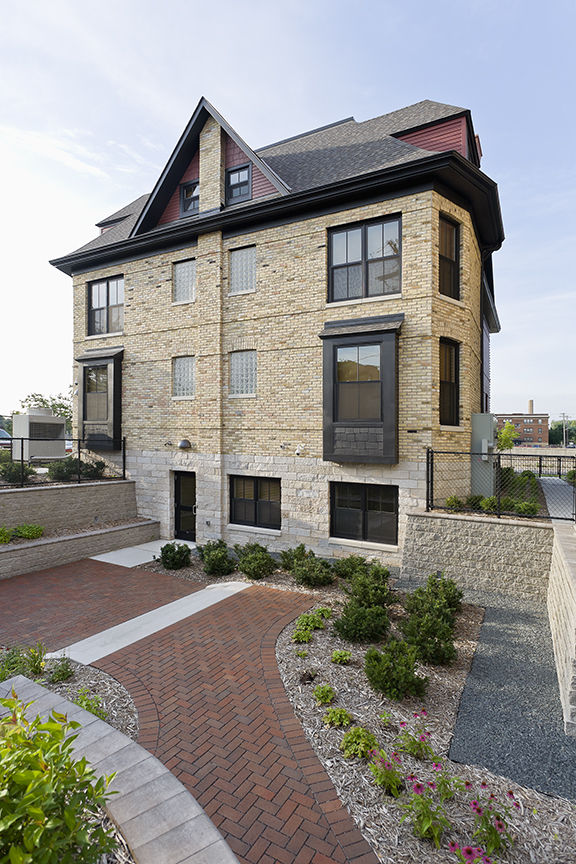 Extreme Advantages for Multifamily Build
Dual sound and fire performance make Extreme Panels an ideal choice for townhomes, condos, apartments, and hotels when fire safety and sound transmission are important.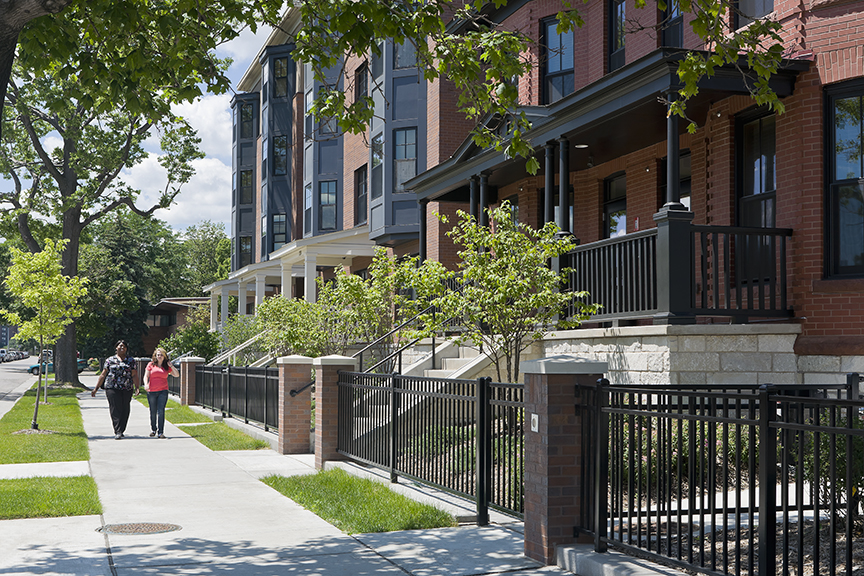 The Extreme Panel Solution
Testing by an independent laboratory confirms that Extreme Panels reduce sound transmission, for a quieter indoor environment. Wall assemblies using the panels achieve sound transmission class ratings (STC) of up to 58-59 well above the STC 50 requirement for walls separating dwell units. Notably, these assemblies are also ASTM E119 hourly fire-related assemblies.  Extreme Panels provide builders and designers with energy efficiency, high STC ratings and hourly fire-rated assemblies in a framing system that the contractor and install very quickly. With today's construction labor shortages, Extreme Panels offers an exceptional system with fewer labor requirements than traditional framing products.
"Using structural insulated panels built in a controlled environment just makes sense: It reduces waste, increases construction efficiency, and means the building shell goes up quickly."
Amy Matthews
Television host, general contractor
"Building with SIPs is not only a superior way of building for contractors and investors, the building method is also more earth-friendly and energy-efficient than traditional stick-built."
P. Allen Smith
Television Preservationist, Designer
"EPT projects are a better way to build. The structures are more secure, stronger homes, are easier and quicker to put up, and enable builders to deliver projects closer to schedule and budget, while reducing the time to build. He would select EPT amongst all other SIP manufacturers."
Mark LaLiberte
president of construction instruction
Ready to get started on your multi-family project?