The SIP industry hopes to make your design-role easier and more efficient. The following documents were created specifically for design professionals by the manufacturing members of the Structural Insulated Panel Association (SIPA). They highlight important considerations during the design phase of a structural insulated panel (SIP) structure. Decades of combined knowledge from SIPA manufacturers will help reduce the learning curve and leverage SIPs' exceptional qualities to achieve the high-performance results owners expect when building with SIPs. The content provides a common industry platform for SIP design.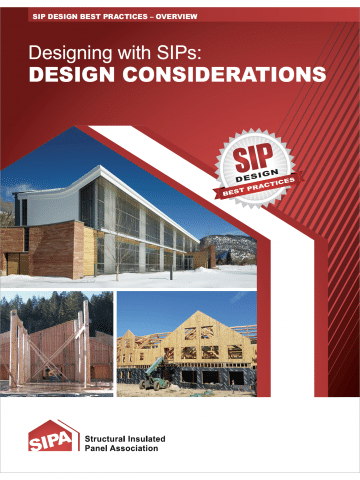 SIP design process overview with key points and checklists for the ten most important considerations when designing a SIP building.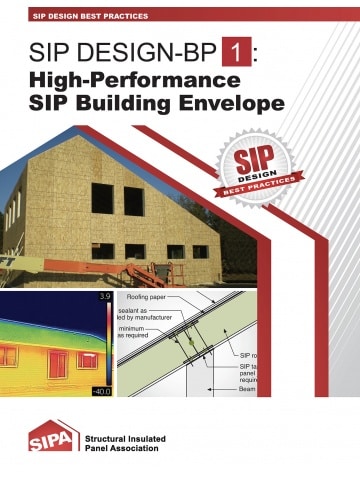 A 24-page deeper dive into the building science behind the exceptional performance of SIPs. Learn why SIPs exceed building code thermal requirements, eliminate laborious continuous insulation requirements, reduce HVAC loads via reduced air leakage, and eliminate poor insulation installation concerns.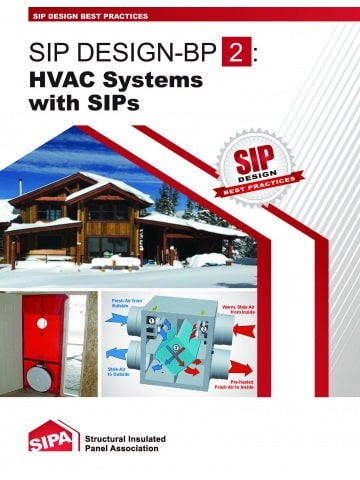 This 11-page document explores the technical reasons high-performance buildings need significantly smaller HVAC systems. SIP buildings are very well-insulated and tighter, which results in HVAC systems easily being oversized if old rules of thumb are used to size equipment.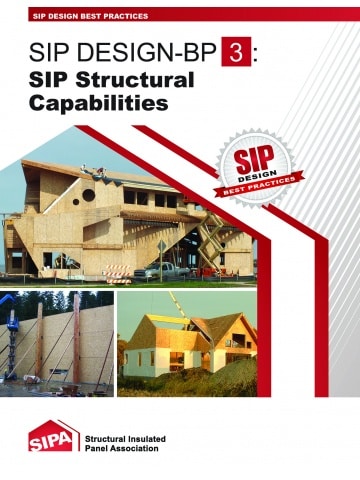 Comprehensive engineering analysis of point loads, long-distance roof spans, and SIP acceptance of building code acceptance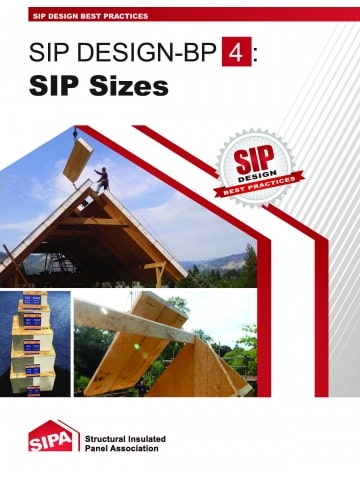 Understand the reason behind various-sized SIP panels in this 6-page resource. This versatility in size offers design professionals a wide range of creative options. Additionally, panels can be manufactured up to 24 feet long without the use of intermediate supports.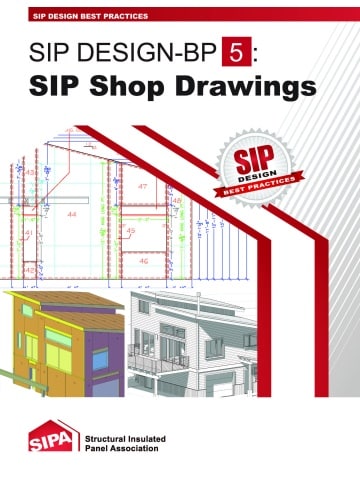 This best practice brochure provides a detailed overview of SIP shop drawings. Depending on complexity of design, need for engineering, permitting, and possible revisions, the development of SIP shop drawings is a process that relies on engagement from those reviewing these drawings on behalf of the building owner.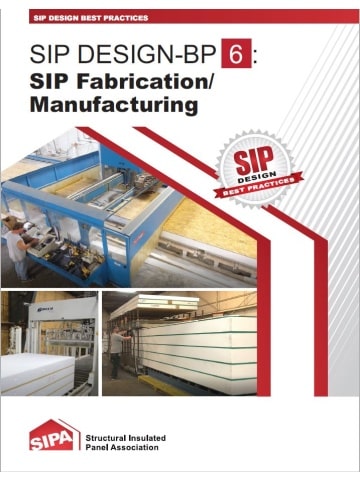 This 8 page document is created specifically for design professionals by the manufacturing members of the Structural Insulated Panel Association (SIPA). It dives deeper and provides more background into each of the summarized topics presented in the Designing with SIPs: DESIGN CONSIDERATIONS overview which highlights important considerations during the design phase of a Structural Insulated Panel (SIP) structure.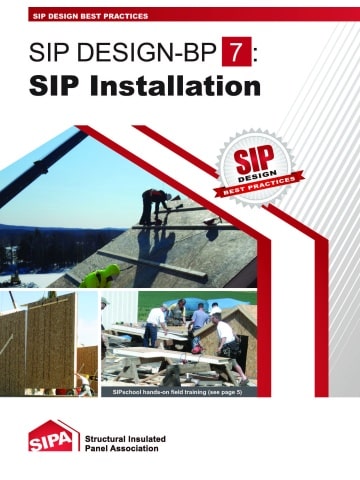 Explore SIP installation training and online courses in order to properly install and seal a SIP package.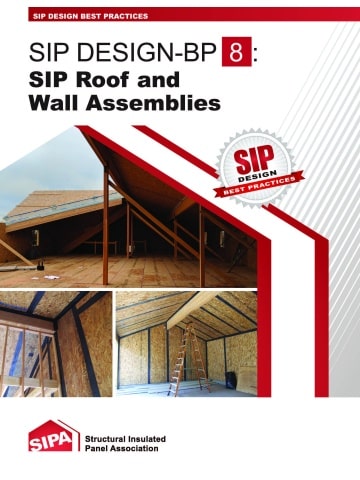 Wall and roof connection joints are the weakest link of any building. It is no different when building with SIPs. It is important to understand in which climate zone the project you are designing will be built, to control air and moisture migration at panel joints for long-term durability. This resource provides a deep-dive into the topics covered in SIPA's DESIGN CONSIDERATIONS brochure.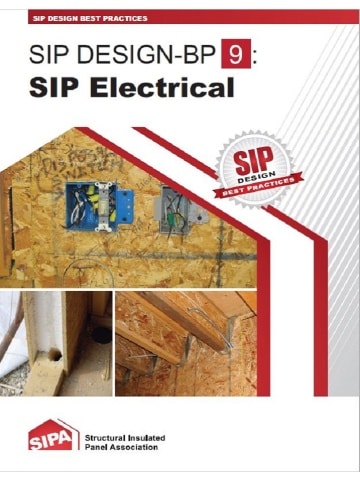 Vertical and horizontal chases are provided in SIP walls assisting with wiring at outlet and switch heights. Wall and roof chases can be added or removed, prior to SIP manufacture. Shop drawings confirm all chase locations to avoid unnecessary cutting of SIPs in the field. Pre-planning for installation and special chase locations is critical. Electrical chases should be sealed after electrical rough-in inspection to maximize airtightness. An experienced SIP installer is your best insurance that the electrical rough-in will go smoothly. Recessed lights are not recommended for installation in SIP roofs. Use of surface mounted LED lighting is recommended.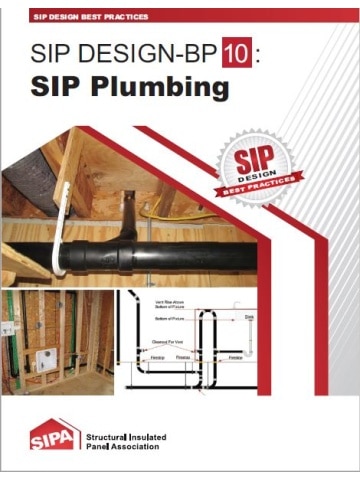 Plumbing is recommended to be placed in interior walls to provide for an optimal exterior building envelope. Minimize roof penetrations and consider consolidating all vents away from south facing roof planes for potential solar array.
100% American Manufactured & Made
Our panel manufacturing takes place within a precision calibrated factory using custom machinery to achieve one of the highest standards of product quality, consistency, and durability.