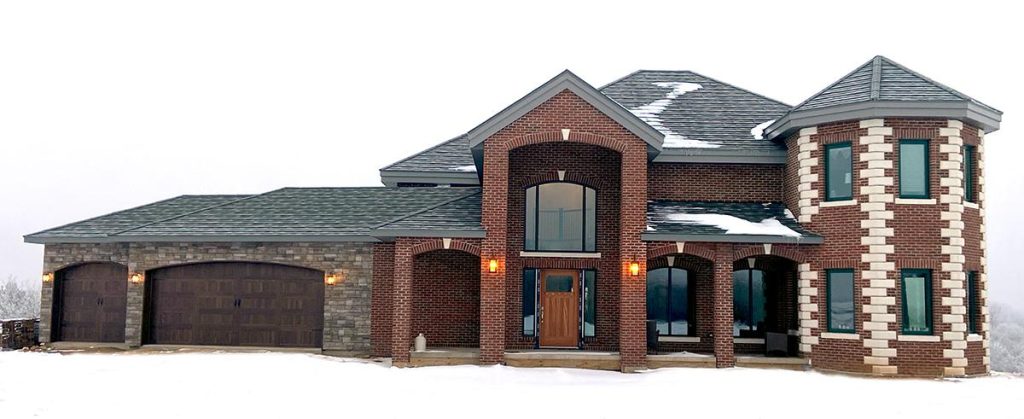 The Krejchik Residence in La Crosse, WI is a 4,200 sq ft home. The Krejchik's designed this house for 19 years and wanted high-performance as an essential part of the makeup of the house. They chose Extreme Panel as the correct product to achieve their needs. The local Extreme Panel dealer/contractor with SIP construction experience was too busy and unable to build their home, so they reached out to another LaCrosse area builder, Phil Best with Best Custom Homes, who was willing to try building this house with SIPs. Phil sent his crew to Extreme Panel for a two-day training session building a Habitat for Humanity house and his crew was now comfortable to build this very complex house. 
The homeowner originally designed the home with a truss roof but decided to take advantage of the extra storage space on the third floor that a SIP roof would offer as well as the additional R-Value gain. This single-family home was constructed with 8 1/4" wall panels and 12 1/4" roof panels. The roofline is very unique and is in essence a tension roof with no beam support. It utilizes hidden integrated structural beams within the roof panels and is an engineering masterpiece by the one-of-a-kind Tom Moore at Pinnacle Engineering.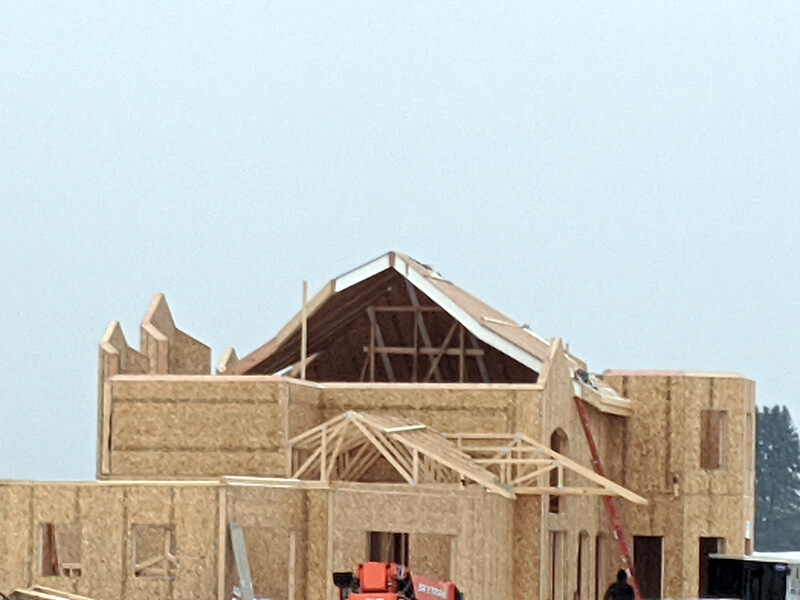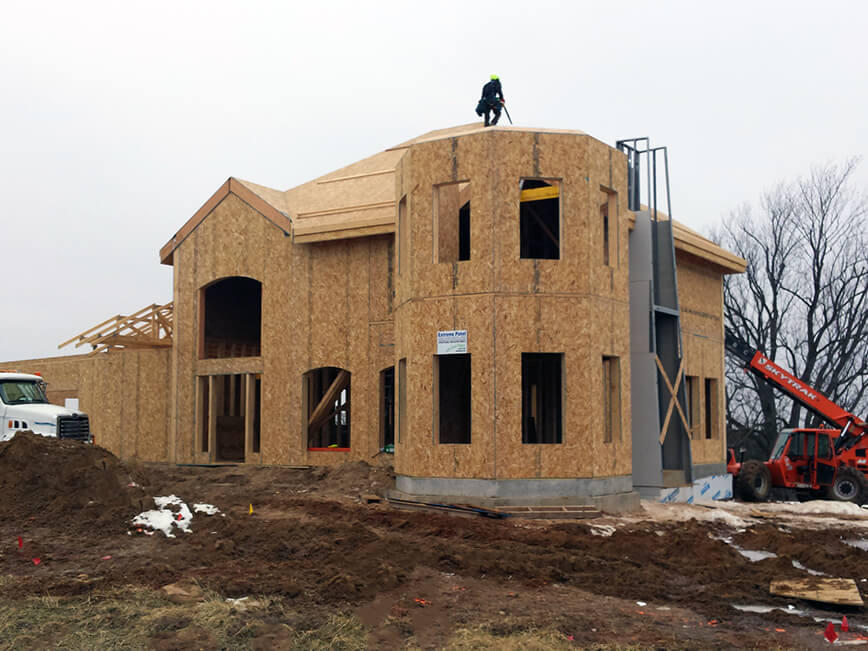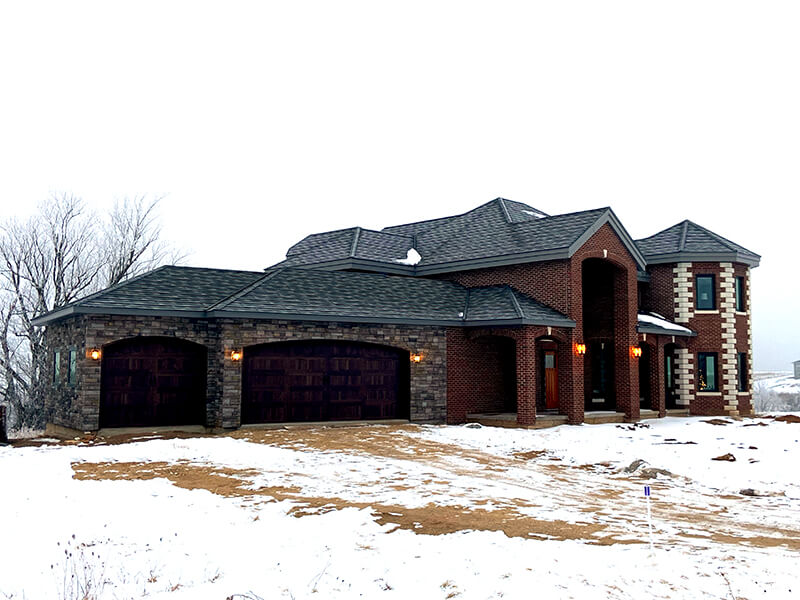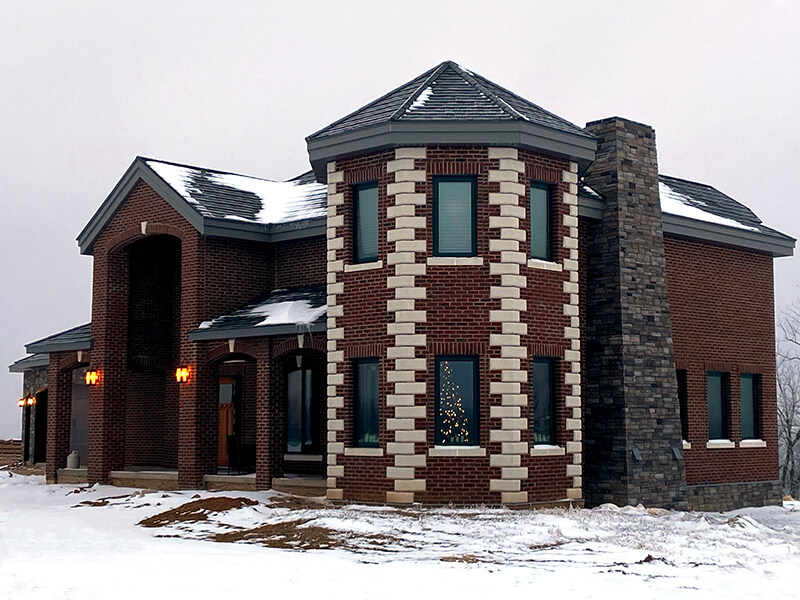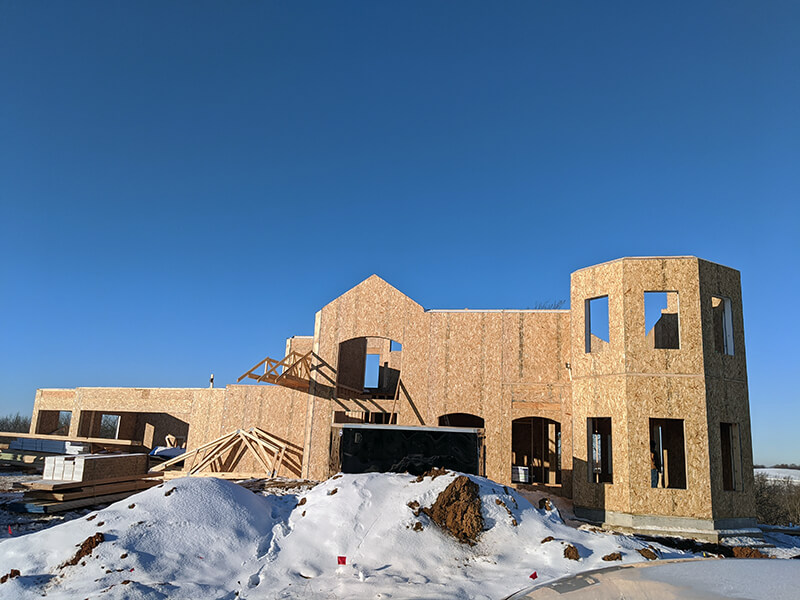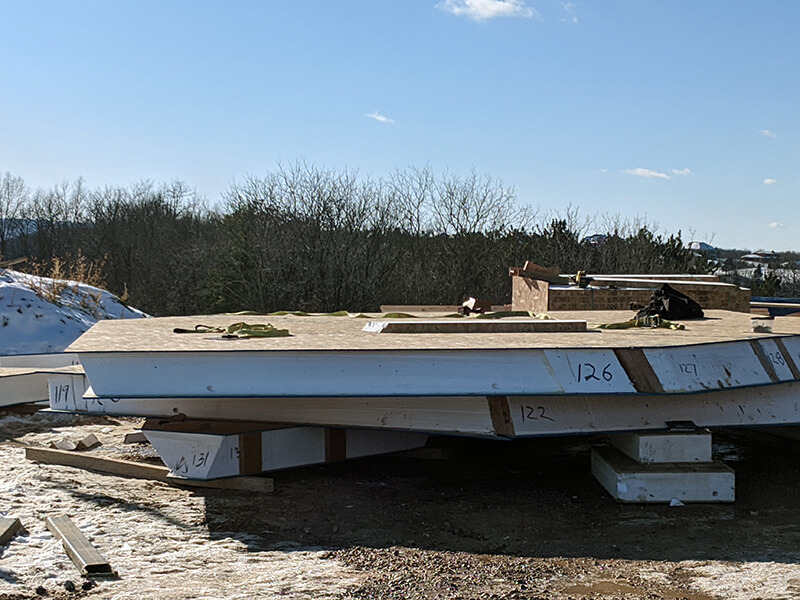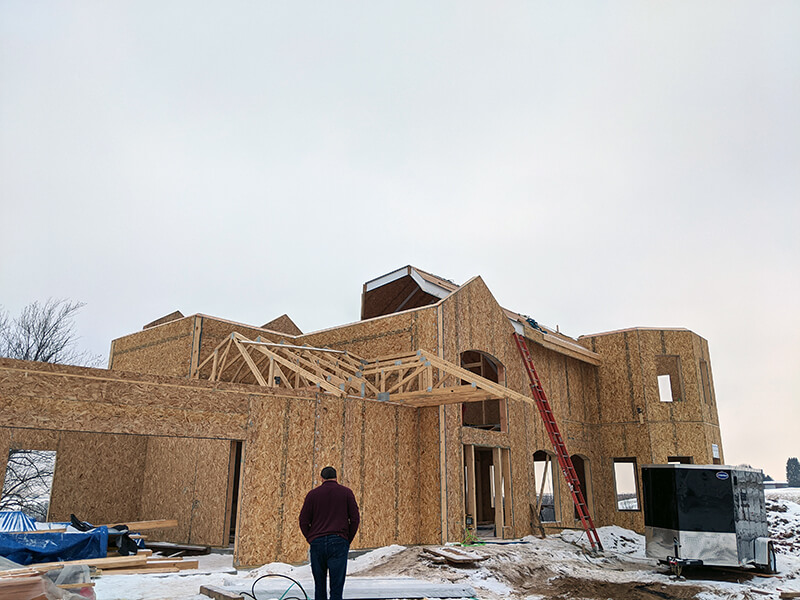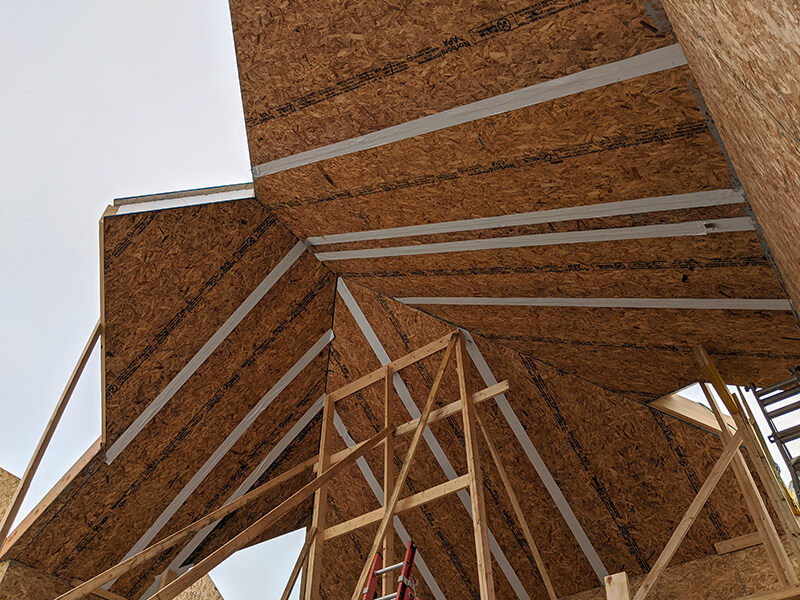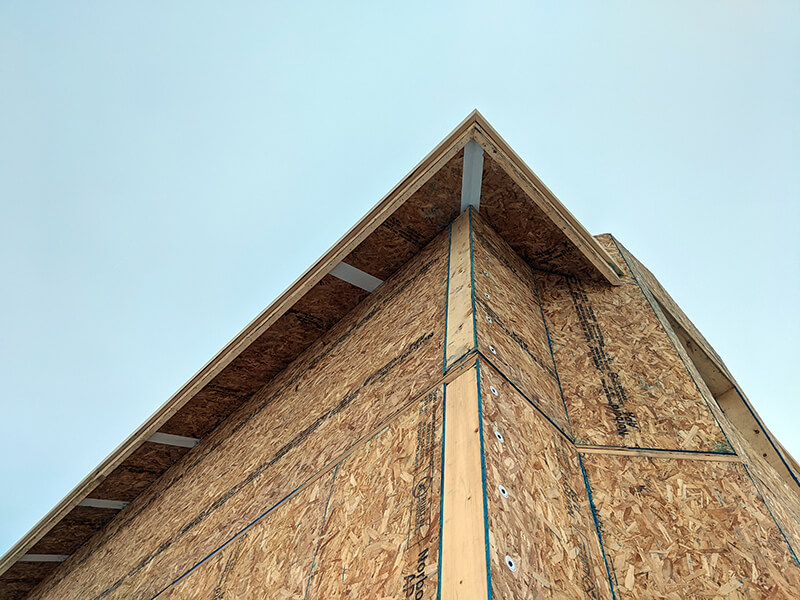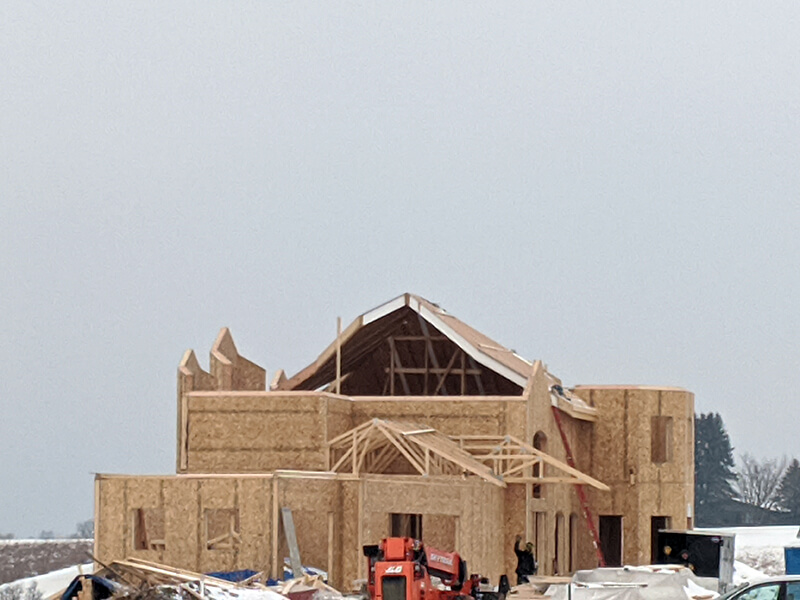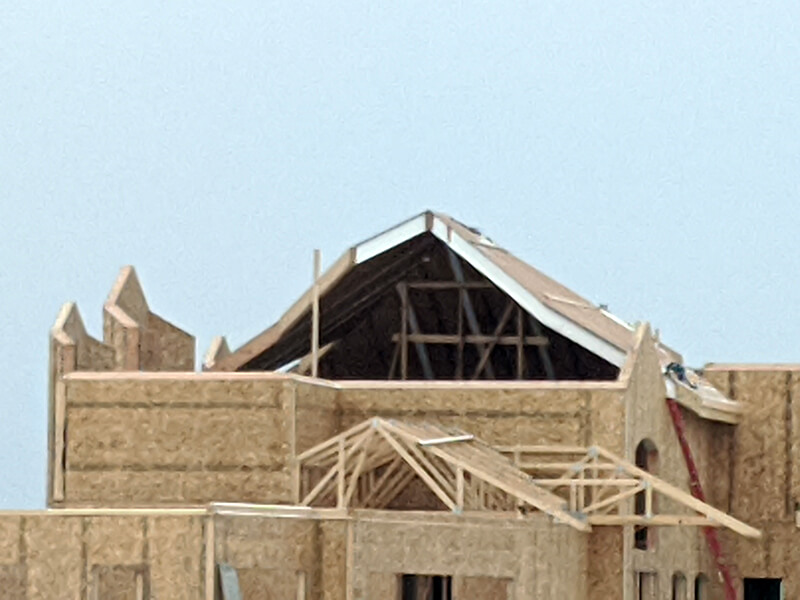 This home has a closed-loop h-vac system, ground source geothermal with hydronic, in-floor heat, and fluid-to-air A/C. Triple-pane, high-efficiency awning windows from H Window, LED lighting fixtures, tankless water heaters, and geothermal scavenge pre-heater were all chosen to support the high-performance envelope. They also utilize a greywater/ rainwater capture system for domestic green water toilets and landscape irrigation to further enhance this highly sustainable, green-built home.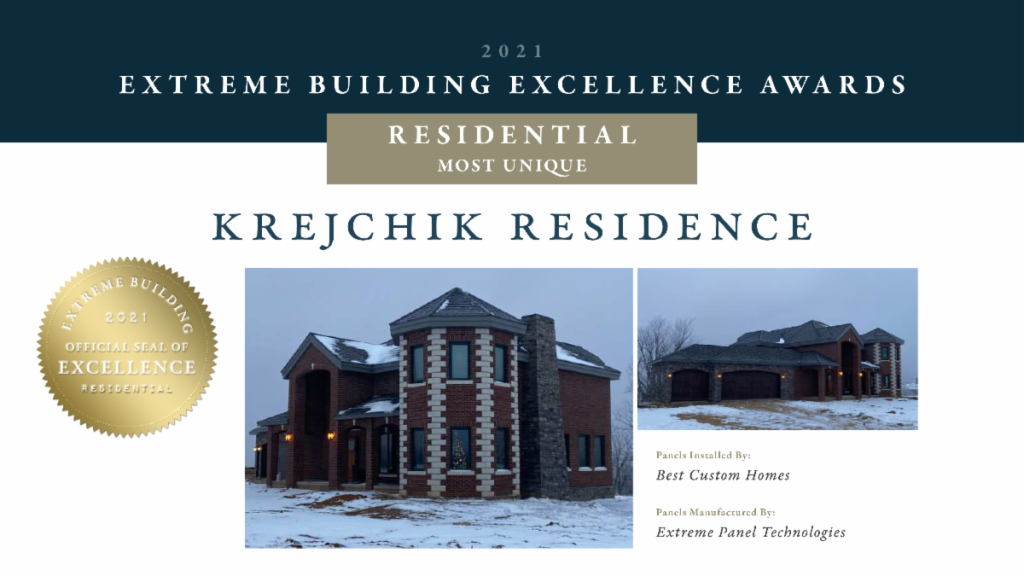 In January, the Krejchik Residence won an Extreme Building Excellence award for Most Unique.
Congratulations Mrs. and Mr. Krejchick!