The past year has been a whirlwind, and even the price of lumber hasn't gone untouched. Forecasting relies on regular and predictable trends, and I think it's safe to say neither of those words apply to 2020.
No one is immune and as one of the founders of Extreme Panel Technologies Terry Dieken opined, "As everyone knows, in today's building industry it is trying times with increased cost of building products, availability of materials, increased freight cost and truck shortage."
What a Normal Year in Lumber Pricing Looks Like vs. 2020 & 2021
Typically, we see prices rise in the spring and summer with demand as builders order materials for new construction and remodels. Then by the end of summer, demand begins to fall and the pricing with it. Housing construction and remodeling were weaker in 2019, and mill operators and lumber dealers assumed 2020 would be much of the same.
In 2020, things did stall early in the spring as the world tried to determine how to best handle the pandemic. Prices dropped in March as the pandemic spread and demand was reduced, while supplies were left with an excess in materials. Lumber was as low as $250 for 1000 board feet – temporarily. But by May, there was a massive demand in new construction, and it did not slow down. Demand continued during the fall, and even into the winter.
How did COVID-19 affect lumber prices?
Lumber production slowed as businesses needed to take precautionary measures with limited staff. Logging crews couldn't harvest lumber at regular speeds. Sawmills weren't at full production levels either.
But the low prices in spring didn't last. When purchases kicked off in May and didn't slow, it created backlogs as the low-priced excess stock was cleared out but demand continued to grow. The combination of slower production combined with an unusually long building season created a large demand with less supply. Delivery times that were traditionally short were extended weeks, and costs of course rose to compensate.
This caused the cost of lumber to jump up to over $800 per 1000 board feet. In some locations, the cost of lumber went up by more than 340%. Some people held off to see if prices would drop, but have decided to go ahead with new construction as well, preventing a lull in construction during the end of the year.
Climate change & politics also have affected lumber prices
Canada is the largest exporter of lumber to the United States but has seen a reduction in production over the last few years with little sign of recovery. Between bark-eating beetles and historic wildfires, the lumber supply has been diminished as climate change overturns traditionally dependable commodity production. The low demand in 2019 also led to the closure of several sawmills. As demand ramped up, their sawmills were running at capacity despite the pandemic, but unable to keep up as their supply for salvage of beetle-killed pine was burned by fires.
The National Association of Home Builders' has been advocating for the U.S. Government to push lumber producers to ramp up production to help. They are additionally advocating for the removal of tariffs placed by the previous administration on importing Canadian lumber, which sits at a 24% tax currently. If either or both of these gain government support and pass, we could see the material cost drop drastically, which would only support even larger of a boom than we currently see in new home construction. Either way, single-family homes are in high demand and interest rates are low enough that construction is still wise.
Why are so many people building new homes or remodeling now?
The first factor in the increase in housing demand is the attempt to revitalize the economy with historically low interest rates. As workers returned to work, received stimulus payments, and saw that they would remain stable, the market increased in all raw materials.
Secondly, the pandemic allowed millions of people to work from home, and many jobs are staying that way. When you have the freedom to work from anywhere, it opens up an opportunity to move without employment being a driving factor.
While housing continues to help lead the economy forward, limited inventory is constraining more robust growth. A shortage of buildable lots is making it difficult to meet strong demand and rising material prices are far outpacing increases in home prices, which in turn is harming housing affordability.

Robert Dietz

Chief Economist of the National Association of Home Builders
As far as remodeling, people sat on money last year. Normally they'd be traveling, going out, and instead, people held onto funds during the time of uncertainty. Now they're remodeling with the money they saved up. Many are also upgrading large appliances and furniture, which are shipped on wooden pallets, using up more of the limited lumber. Remodeling with a cash-out refinance at a time with historically low-interest rates also is a driving force in demand, though for some, the material cost has been a reason to continue to delay larger renovations.
Lastly, after having spent so much time at home, people have changed their minds about what they want out of their home. People are looking for bigger homes, or to make their existing home better. Especially those who plan on continuing to work from home once the pandemic is a thing of the past.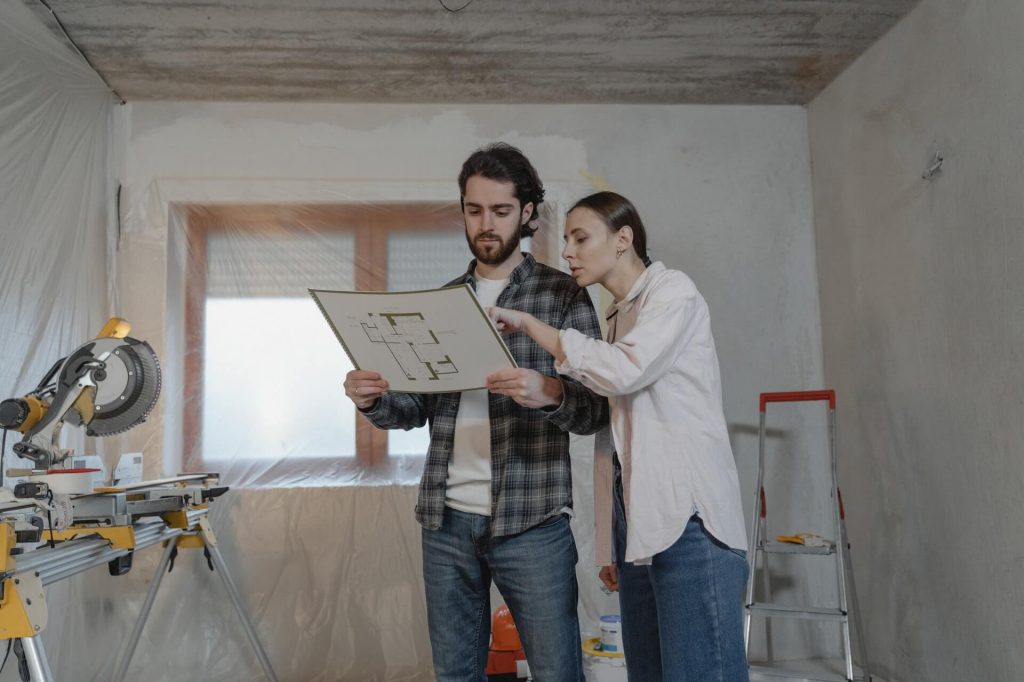 What do rising lumber costs mean for investors & builders?
In 2018, housing demand had skyrocketed, but interest rates grew and the market cooled. 2021, however, shows no signs of slowing. In fact it's set multiple pricing records so far. Lumber pricing isn't likely to return to pre-pandemic costs either. It will likely remain high as a new benchmark has been set at a time when production is still a challenge. This is adding between $16,000-24,000 total to new construction prices overall.
The interest rates are anticipated to hold through the end of 2021, and currently, the demand for new housing far exceeds the availability. In existing home sales, the scarcity is leading many people to bidding wars far above the asking price and even driving an increase in new construction as it can now be a cheaper alternative than outbidding others on existing properties, even with the increase in material costs.
As the largest generation in the United States history is now in the prime purchasing age, there isn't enough housing to keep up with demand so new construction will continue to grow. Depending on policies that may be enacted by the current United States government, Millennials with student loan debt who have been unable to purchase may be able to very soon as well, which could create another large boom and drive demand even higher.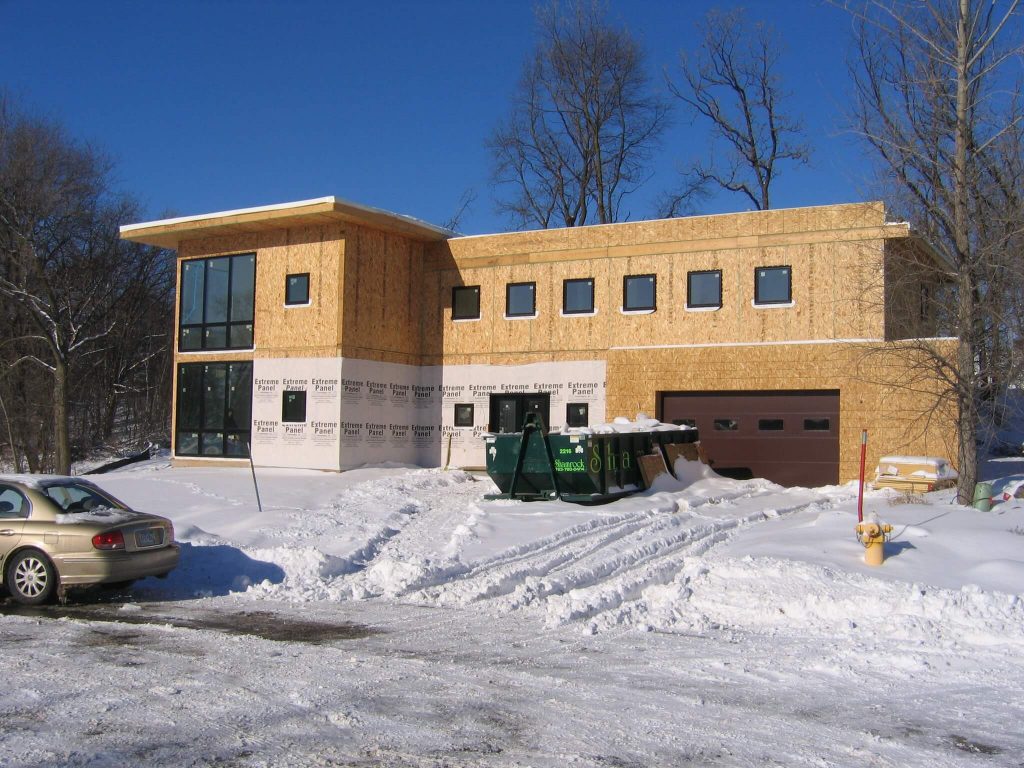 How can Extreme Panel Technologies help with the costs of construction?
Given the cost of lumber, structural insulated panels (SIPs) have become comparable in price to traditional lumber frames. Because of the design, SIPs use around 20% less lumber in their construction.
Extreme is keeping in close contact with our suppliers to maintain supplies for our customer orders. Because of the higher cost of the structural lumber for a stick-built home, we have crossed the threshold of comparable cost between a stick-built building and our SIP building to a level of less cost for a SIP building (in addition to saving on monthly costs for energy!) During this pandemic the building force has put stress on labor. With a SIP structure there is less need for skilled labor and number of workers.

Terry Dieken

Co-Founder of Extreme Panel Technologies
Because SIPs also arrive on site ready for assembly, they reduce waste as well. There's no need to purchase raw lumber and cut it on site for assembly. The average 2,000 square foot home built conventional generally produces around 6 tons of waste that not only is wasted material, but also costs thousands of dollars to dispose of. SIPs reduce both lumber waste and the cost of waste disposal.
Additionally, less labor is needed for assembly with SIPs, since all interior and exterior walls are pre-cut and assembly-ready, making it 20-60% faster than a traditional stick build to assemble. A report that measured the differences between SIP and traditional stick builds found the reduction in labor time was approximately 55%!
Our customers are able to take advantage of Extreme's less expensive than traditional stick frame build with spray foam insulation on an ongoing basis but the difference is particularly acute in Q2 2021. My sales team is busier than ever serving our established customers with their projects and welcoming new families, builders and developers into the EPT family. Pricing concerns have renewed interest in working with our company as a way for investors and families alike to better predict and control building and operating expenses.

Perry Penske

Sales Manager, Extreme Panel Technologies
The cost is easy to justify even after the reduction in waste and labor costs in terms of longevity. SIPs are simply more energy efficient. There are less gaps that need filled, less heat gain and heat loss, and superior indoor temperature control and air quality. This results in both short- and long-term savings for the homeowner as their energy bills will be lower, they require smaller heating and cooling systems, and they lose less through cracks in their framing. SIPs also win in longevity when it comes to shifting ground. Their construction always has more flexibility while maintaining a solid seal than other methods, significantly reducing the need for repairs or leaks in seals over time.
At Extreme Panel Technologies, we know that people are valuing eco-friendly building materials more than ever, and at a time when eco-friendly, longer lasting materials are on-par with traditional building materials or potentially even less expensive, you gain a unique value proposition over competitors when you choose SIPs for new construction. Your competition can't claim a Net Zero, Passive House and Environmental Certification. When you combine SIPs with renewable energy sources such as solar or geothermal, residential and commercial structures can easily become net zero energy projects.
Contact us if you'd like more information on how SIPs compete, or if you're already in the process of building a new property and would like to use SIP panels for long-term benefits.
© 2021 Extreme Panel Technologies, all rights reserved. Reproduction by permission.
---
References:
Why Dead Trees Are 'the Hottest Commodity on the Planet, April 27 2021. The Atlantic
Lumber Shortage Leads To Rising Lumber Prices, April 5, 2021. Rocket Homes
The Reality of Lumber Pricing in 2021. Trinity Building Systems 2021.
The Price of the Stuff That Makes Everything Is Surging. Bloomberg/Yahoo!Finance. April 31, 2021
SIPS vs Stick Frame Cost Data. SIPA.
How are SIP Panels Joined Together? Extreme Panel Technologies, April 24, 2020
Building a Healthy Home: How to Build for Optimal Indoor Air Quality. Extreme Panel Technologies, April 22, 2021
Energy Efficient Framing. Extreme Panel Technologies.