How much additional time are Americans staying in their homes during the COVID-19 pandemic?
As a result of a once-in-a-century pandemic, we've all spent significantly more time in our homes than we typically do. Our children have learned from home, and we've even taken to commuting to our desks with our feet rather than our cars. The national average of at-home workers working remotely either entirely or most of the time went from 20% up to 71%. More than half of us would like to continue working from home even after COVID-19 is no longer a factor. Working from home has had phenomenal benefits for many of us, and it's no surprise that many of us would prefer to keep it that way, even once the virus isn't the leading factor in our decision.
Our homes, however, may have their own health hazards that often are overlooked.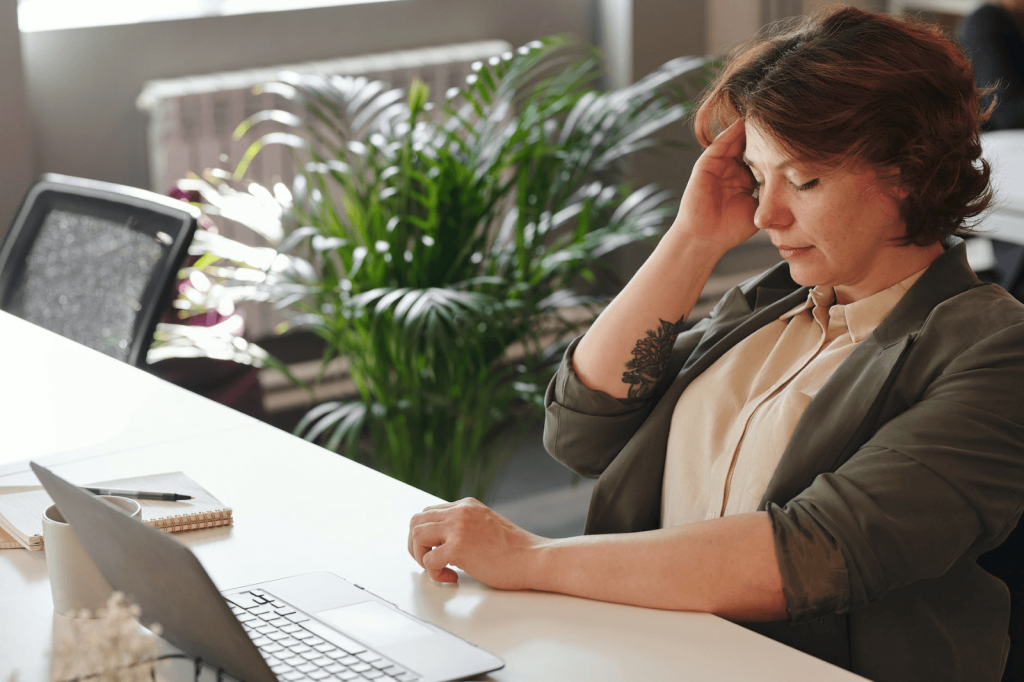 What is a VOC?
If you've ever purchased a new mattress or went shopping for paint, you've probably seen a label or two that states that the product is "VOC free". That acronym stands for "volatile organic compounds". These compounds, simply put, are chemicals in liquid or solid forms that are trapped in a product during manufacturing. Those compounds are then released into your home's air once the product is unpacked or used in the home.
Do you know that new furniture smell that goes away? Often that smell is the result of the particulate matter or gases in the creation of your new couch, mattress, wall paint, office chair, books, air freshener, markers, or even your kitchen table being released into your home's air. However, the air quality doesn't increase once the smell is gone. The health impacts of chemical inhalants leaching into the air can last for years to come, and thanks to improvements in making our homes more air-tight, we've actually made it harder for these compounds to escape, making the concentration indoors up to ten times higher than outdoors. The EPA estimates that the number of products emitting VOCs is in the thousands.
If you purchased new home furniture to work from home during the coronavirus shutdowns, there's a chance your new furniture contains VOCs that are contaminating your air. Some of your home's soaps and detergents may contain VOCs, even if they're labeled "green" or "natural".
What are the symptoms of off-gassing?
While research into the effects of VOCs and home air quality is still undergoing regular research, there are many symptoms that pop up in almost all studies on the topic, varying from short- to -long-term health effects. The impact, of course, varies by person, the type of VOC, and regularity of exposure.
Research has found symptoms of VOC exposure can include:
nausea and vomiting
fatigue
skin irritation
eye irritation
sore throat
difficulty breathing
dizziness
severe nosebleeds
reduction in our nervous system's ability to function
visual disorders
memory impairment
And, VOC exposure can even cause some incredibly serious conditions, such as damage to our kidneys, liver, and they can even lead to some types of cancer, as per the EPA.
How does VOC off-gassing affect children, the elderly, and individuals with respiratory problems?
Children, the elderly, people with respiratory issues such as asthma, and those naturally more susceptible to illness and irritation from VOCs are at greater risk to negative reactions. As we all will grow older some day, it truly has an impact on all of us.
The impact of VOCs often has been dismissed by critics as simply a byproduct of "green movements," but research done by the U.S. Geological Survey and Environmental Protection Agencies say it's a real issue that we should address both as manufacturers and consumers. There have been multiple chemicals banned from use in the United States as a result of studies on indoor air quality and the impact of VOCs on our environments and even our groundwater.
Does the Environmental Protection Agency (EPA) ban toxic indoor chemicals that negatively influence air quality?
Unfortunately, no. The EPA also has no authority to regulate indoor air quality or products that may significantly impact our home, school, or workplace's air, so it's up to us as conscientious consumers and manufacturers to do our best to make the best choices possible in our environments.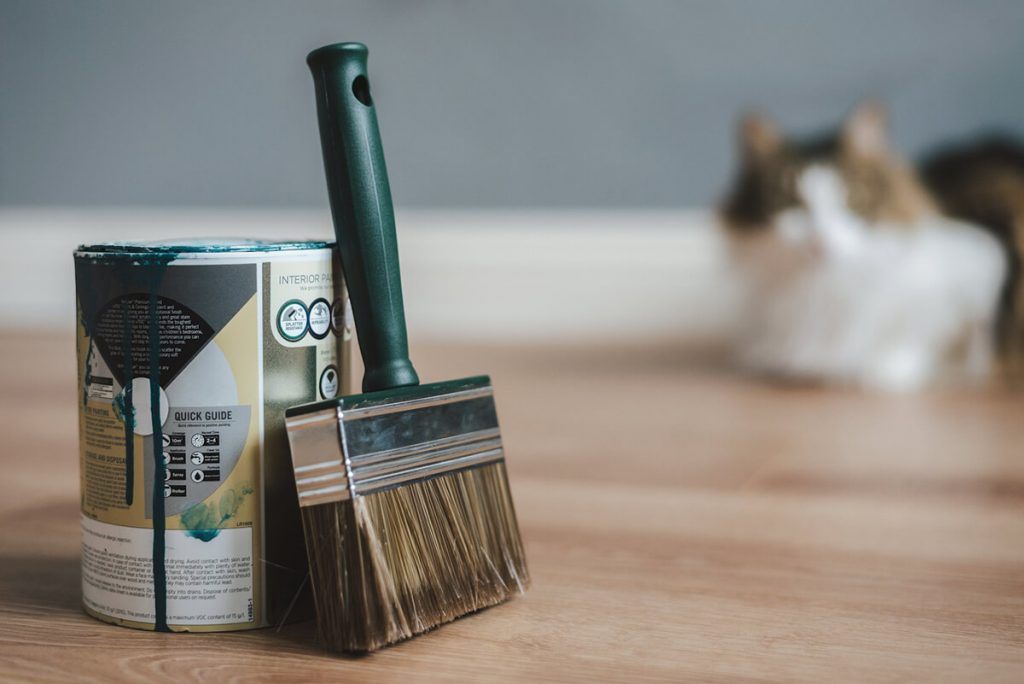 What are the largest off-gassing culprits in the home?
At Extreme Panel Technologies (EPT), a large part of our work focuses on ensuring not only structurally stable and long-lasting home materials, but also healthy materials. The health of the occupants of buildings is one of our primary considerations in our manufacturing process. Off-gassing is something that we have taken into consideration in multiple areas of our work, and we carefully select materials and create manufacturing processes to tightly control exposure on every surface, inside and out. When it comes to building your home, special care should be taken when selecting just about any material, but especially:
Paint, varnishes, caulks, adhesives, lacquers
Carpet, vinyl flooring, rugs
Composite wood products, sealed wood materials
Upholstery, window coverings
Insulation, including spray polyurethane foam (SPF)
How to buy VOC-free products for the home
When purchasing anything in your home, look for VOC-free labels, rather than simply "green" or "natural" labels which have little to no actual meaning or backing. GREENGUARD and Cradle-to-Cradle are certifications granted only to products that have passed rigorous third-party testing for VOC emissions, along with other factors that have positive impacts on your environment.
On fabrics, which are often one of the biggest offenders when it comes to VOCs, Global Organic Textile Standard (GOTS) or Oeko-Tex certifications are a great sign, and padding in furniture may have a Global Organic Latex Standard (GOLS) certification. Even things like your cellular blinds, draperies, or office chair should have one of these labels for a healthier environment. If it contains wood, VOC-free finishes are of the utmost importance, as many wood stains or chrome-finishes come with high toxicity.
Here's where it gets tricky: a label can say "zero VOC" or "low-VOC" but still contain them as long as they're below the legal levels. On paint, for example, the VOC rating listed on the can is for the base coat – but adding colorants that contain VOCs may add much more than you'd think, and the employee mixing your paint isn't likely to know the answers to your questions as they mix your paint.
Knowing more about the products you buy first, or knowing labels that you can trust, can seem daunting, but fortunately, more businesses are taking air quality and VOCs seriously.
How green and VOC-free buildings are good for business and the home
Green energy is in the news every day, as we move as a country towards more environmentally-friendly alternatives.
Even in commercial building, an increasing number of businesses and even governments are seeing the power of using healthier materials. One double-blind study found that simply improving the air quality of an office building resulted in 60-110% increases in cognitive performance in their employees. The EPA even has a guide for building schools that prioritizes indoor air quality with evidence of improvements in teacher and staff performance, student attendance, relationships between the school administration and parents, and even liability for the school district itself.
Our homes are no different. Market research shows that homebuyers expect newer homes to be more energy-efficient and generally greener than older homes. Over 80 percent of homebuilders and remodelers believe consumers are willing to pay more for a healthy home.
It's not just young buyers either – buyers 55 and older are influenced by healthier indoor environments, energy efficiency, and home performance factors including durability. More so than your younger counterparts, even. The Baby Boomer generation is a large part of this push, contrary to popular belief, and many indicators show that this is a driving factor for Millennials too.
Regardless of income, we all can agree: people deserve to have healthy homes!
Fortunately, healthy product availability and affordability are growing with an increase in demand, and in more and more cases, the cost difference can become negligible entirely, especially when longevity and energy efficiency are considered.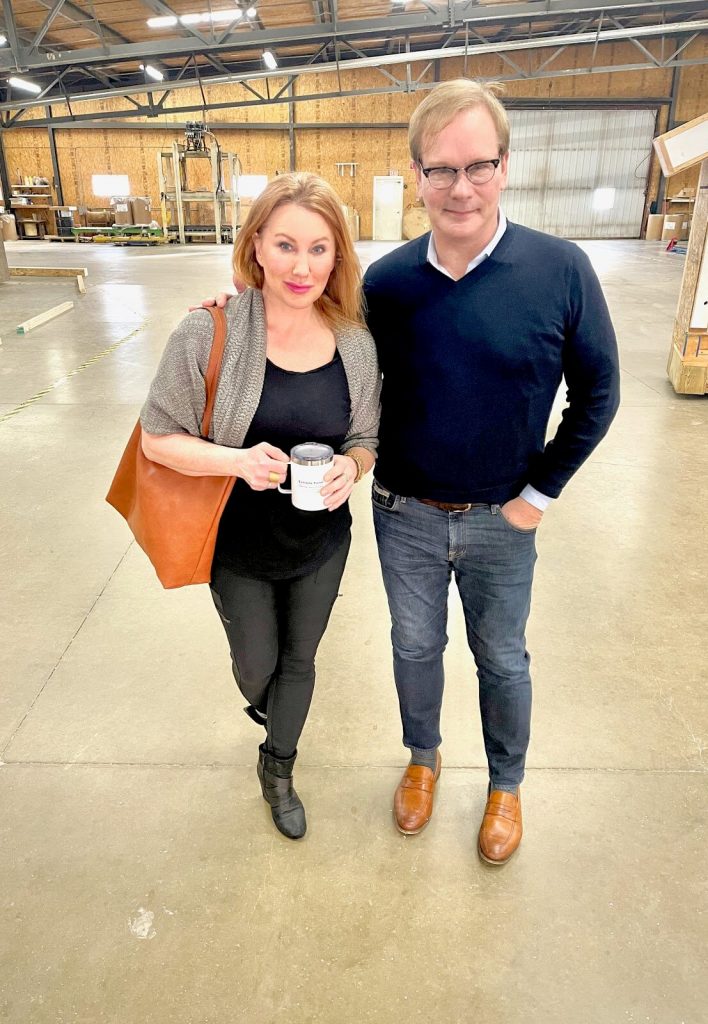 P. Allen Smith, PBS host of Garden Home and Amy Mathews of This Old House and HGTV at the Extreme Panel Technologies zero-waste manufacturing facility in Minnesota. Amy built her personal home with Extreme Panel Technologies panels.
Extreme Panel Technologies brand ambassador P. Allen Smith challenges the building industry:
Isn't it about time we began to build better, faster, and more efficiently?
Better includes indoor air quality. I am proud to support Extreme Panel Technologies in their mission of reaching net ZERO energy homes and buildings, ZERO off-gassing, and ZERO waste in the building process with their science based technology and unique building systems.
Do SIPs (Structurally Insulated Panels) cost more than stick-built homes?
At Extreme Panel Technologies, we have a highly controlled manufacturing and sourcing process for our materials, and our structural insulated panels are often on par cost-wise with traditional building materials, when the complete building system is compared. You can appeal to that 50% of people who want greener homes without making increased cost a factor to begin with, and as the assembly is often much quicker, you also reduce labor costs and waiting time for a completed project.
Our panels have no off-gassing, no 'red list' chemicals, and they're produced in a controlled, computer- and robotic-assisted environment to produce a standardized product you can trust–unlike assemblies of materials done on-site by subcontractors. In fact, the components used to make our SIPs (foam, oriented strand board, and adhesives) meet many of the most stringent standards for indoor air quality. Extreme Panel Technologies SIPs meet the rigorous standards set by the American Lung Association's Health House program.
How to minimize carbon footprint in new construction
A tighter seal with a high R-value (insulation rating) creates a more energy-efficient home, lower energy bills, and a smaller carbon footprint.
The health and wellbeing of our lives not only depends on the quality of our home and the air quality there, but it also depends on the quality of this Earth. The health of our Earth can be categorized by the amount of greenery as well as the number of greenhouse emissions. Extreme Panel Technologies SIPs reduce the number of trees used in construction by 50% compared to the traditional stick-built home*1. Additionally, our SIPs reduce the amount of carbon dioxide being released into the atmosphere by 40% compared to the same floorplan stick-built home.*2,3
The Extreme Panel Technologies material composition resists mold in ways traditional framing can't, which creates a much healthier long-term home with less need for volatile mold-killing paints. Our panels fit tightly, to begin with, and by design, which prevents traditional, hastily-mixed, and applied spray foams, which are unregulated. Lastly, the wall framing creates a continuous wood surface for a long-lasting building that will not need the maintenance or leak-sealing that conventional building materials require both immediately at the time of construction and over time.
© 2021 Extreme Panel Technologies, all rights reserved. Reproduction by permission.
References–produced by Michelle Wu, The University of Virginia, 2021.
[1] "Structural Insulated Panels Product Guide," p. 22.
[2] C. Ramírez, J. Pablo, F. Javier, and E. Antonio, "ESTIMATION OF CARBON FOOTPRINT AND CUMULATIVE ENERGY DEMAND OF SIP (STRUCTURAL INSULATED PANELS) HOMES THROUGH LCA," p. 3, 2012.
[3] "Preliminary Life Cycle Analysis of Modular and Conventional Housing in Benton Harbor, MI | Center for Sustainable Systems." http://css.umich.edu/publication/preliminary-life-cycle-analysis-modular-and-conventional-housing-benton-harbor-mi (accessed Mar. 24, 2021).
About Extreme Panel Technologies
Extreme Panel Technologies is a family company that has been an innovator in the SIPs category, working closely with both construction professionals and homeowners to perfect our product and increase long-term family and environmental health. We have helped thousands of families and builders over our 28 years of business control their living and working environments while also protecting our fragile planet.
How to start building a healthy home. Its as easy as 1-2-3!
If you're looking to build a home or commercial building, get in touch with us. If you've secured plans, a lot, financing, or a builder, we're ready to start discussing making even the bones of your home healthier! (If you haven't, please feel free to reach out so we can help get you started). Click here to start today.
Stay in the know
To receive helpful, monthly updates on smart building, healthy homes, and the financial benefits of working with EPT, subscribe to our free monthly newsletter, click here.