by Christine Williams
Extreme Structural Insulated Panels (SIPs) offer considerable savings compared to building with dimensional lumber. Besides significant savings, they also offer the opportunity to create unique spaces, particularly when it comes to roofs. Let's take a look at the time, cost, savings, and design flexibility that structural insulated panel roofs bring to a project.
Extreme SIPs Roofs Save Time & Money
It is said, "Time is money!" – and that couldn't be truer in the construction industry. Delays can occur at every step of the process, setting everything awry in a domino effect. So, it makes sense that combining structural framing, insulation, and sheathing of your roof into one process saves loads of man-hours and construction time. A recent RS Means study indicated that those building with SIPs were enjoying up to a 55% decrease in labor costs when compared to traditional building methods. That is a huge saving of both time and money for builders and homeowners alike!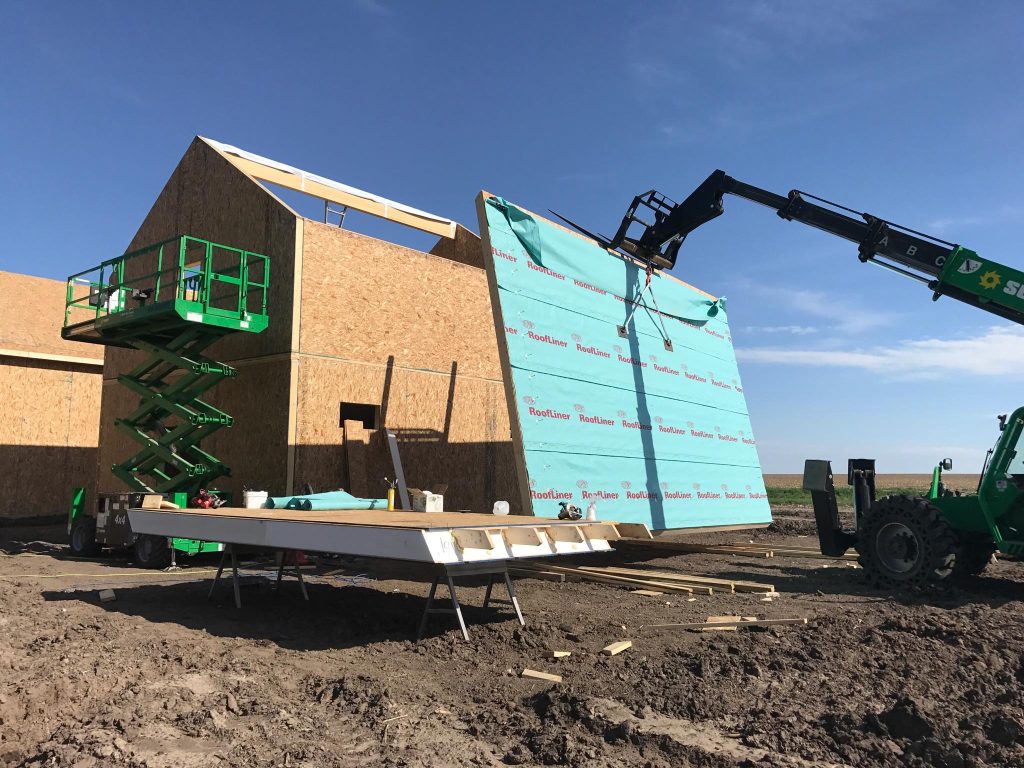 Extreme's roof panels assemble much like a jigsaw puzzle and require a minimal amount of skilled labor. Since the panels are pre-fabricated and precisely factory-cut for each floor plan, the amount of skilled framing labor and hasty on-site modifications are reduced as well. This process ensures accuracy and a proper fit to any design. Even when Extreme remodelers or renovators use roof panels as a skin over an existing roof system, the process is quick and simple, with easily connecting panels. The same benefits apply!
Extreme SIPs Roofs Save Energy
Building with Extreme SIPs regularly saves homeowners 50-60% on heating and cooling costs. Since 25% of a typical home's heat loss is through its roof, ensuring your roof is well-insulated is crucial in curtailing the amount of energy used for heating and cooling.
With high R-values, an airtight building envelope, and less thermal bridging, it takes far less heating or cooling efforts (and dollars!) to keep a SIPs structure climate-controlled and comfortable during the hottest summer days and the coldest winter nights. Since SIPs roof panels are also 15% tighter than conventional construction, it is easier to control the indoor air environment and monitor indoor air quality.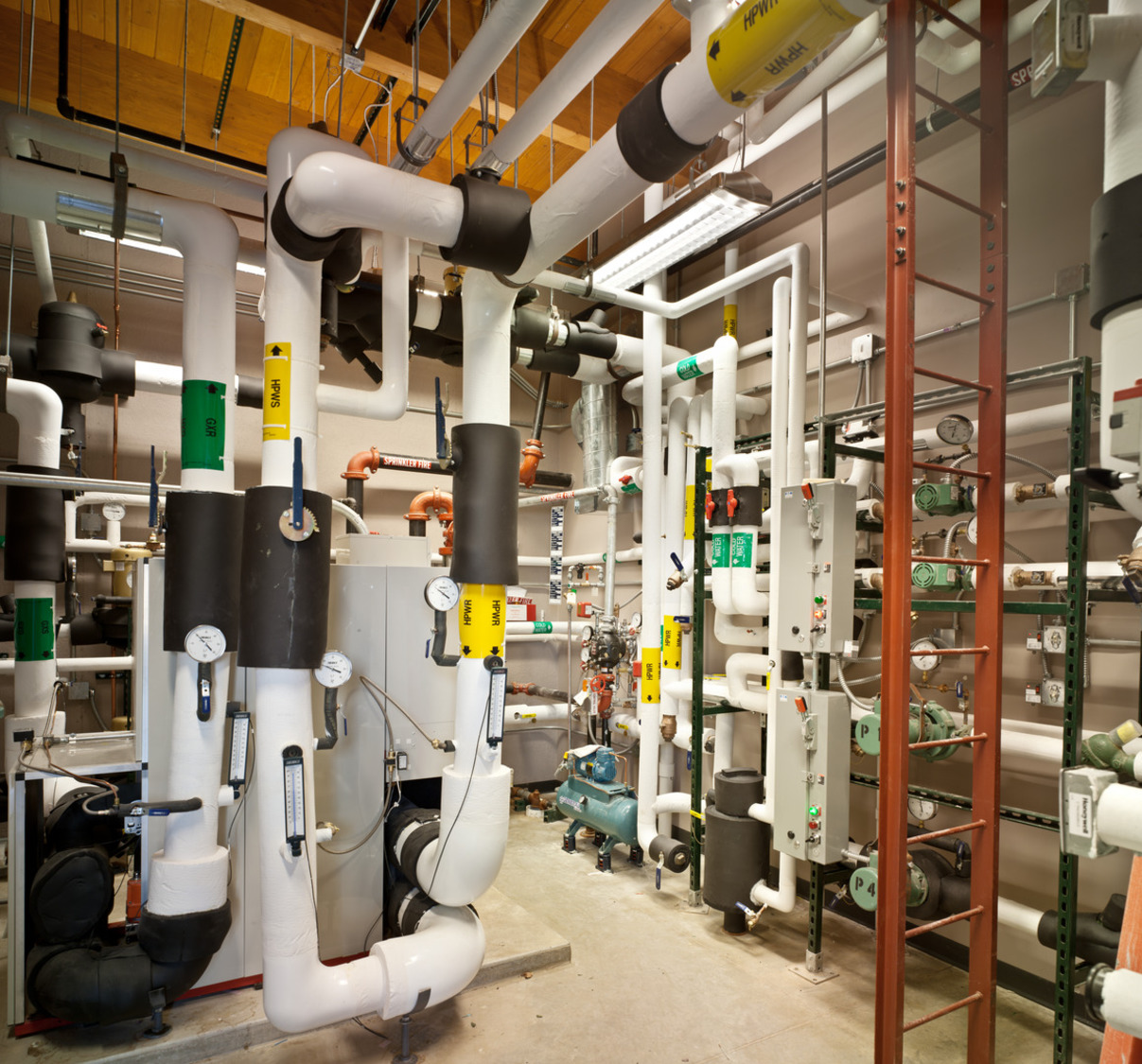 Extreme's roof panels are available in a variety of thicknesses, which correspond to R-Value. R-value – the measure of how well an object resists the conductive flow of heat – increases with the thickness of the panel. An insulating material with a higher R-value forms a more effective thermal barrier between the outside temperature and the conditioned space inside the home. Research funded by the U.S. Department of Energy confirms that SIP walls provide more R-value than same-sized stud walls. Requirements for this factor vary by region and locality and are important when optimizing the energy efficiency of your structure.
Extreme SIPs Roofs Save Resources
Extreme's SIPs are made using oriented strand board (OSB) skins sandwiching an insulating core of expanded polystyrene (EPS) foam. 
First, let's look at OSB – an organic, engineered wood product comprised of multiple layers of wood flakes in a certain pattern (or orientation, hence its name) that:
Uses wood obtained from sustainable, fast-growing forests and tree farms

Protects against various biological elements. including fungal decay

Uses no urea-formaldehyde adhesives in the manufacturing process

Costs significantly less

than pressure-treated plywood
EPS – a petroleum-based product with a relatively negligible environmental impact – is similarly eco-friendly.
Note the following: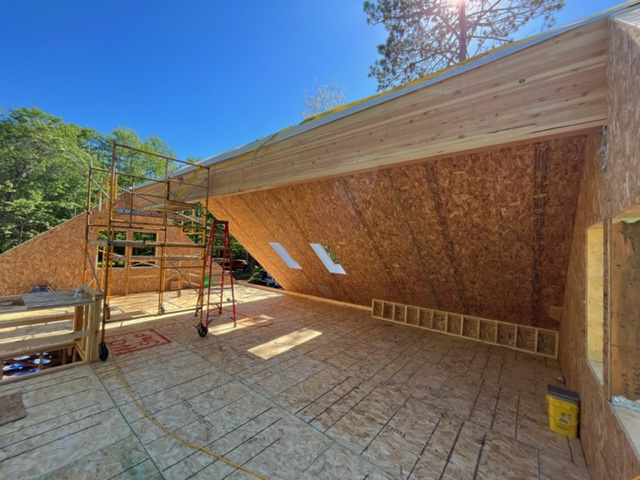 It is comprised of 1 to 2% solid matter and the rest (about 98%) air

It is recyclable, with 'off-cut' material used to manufacture other EPS products

It offers incredible thermal resistance, saving many more times the amount of energy needed for its manufacture over its lifespan

It is not a viable food source for bacteria or fungi – a valid consideration for home insulation

It does not produce airborne fibers, like many other forms of insulation

It accounts for less than 0.1% of crude oil's total usage.
Both components require less energy and raw materials to manufacture than those which comprise the basics of traditional construction. Combining these factors with the huge energy savings observed over the long lifespan of a SIP, it is a clear win for the environment.
Extreme SIPs Roofs Increase Design Options
Dreaming of a soaring vaulted ceiling in your space? Builders and homeowners do not have to compromise their design when building with Extreme SIPS. Using a SIP roof means longer spans without the need for elaborate (or any!) truss systems. Due to their strength and load-bearing ability, our roof panels afford you more headroom, fewer obstructions, and a true vaulted ceiling.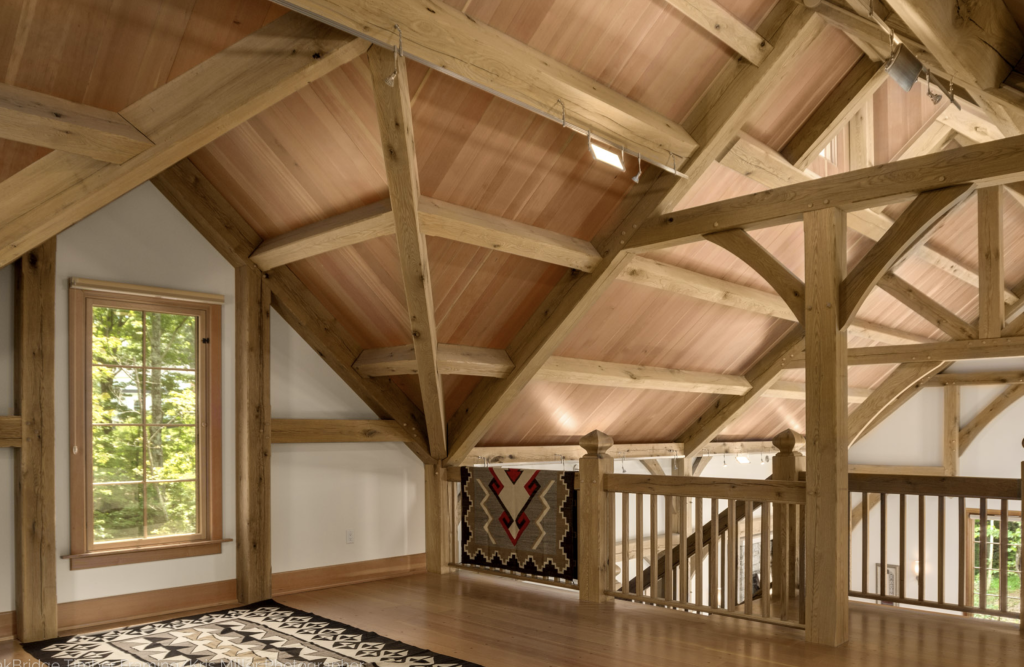 When it comes to vaulted space, what you see on the exterior of a structure is what you will actually see on the interior as well. The absence of a truss system means you may be able to create an additional level of living space (like a loft of second floor) without increasing the footprint of the building. Not only do you get extra space at no extra cost, but the energy efficiency of Extreme's SIP Roofs is an added benefit. The strength and durability of SIPs make them ideal for climates requiring a roof that can bear an exceptionally heavy load for snow and other conditions that mother nature throws our way – think cabin in the woods up north or a mono-slope modern design in a region that routinely receives regular snowfall. An Extreme roof will stand up better to the rigors of nature like heavy snows and high winds.
Besides beautiful great rooms in residential settings, SIPs roofs also lend themselves to wide, sprawling spaces like event spaces, gymnasiums, church sanctuaries, auditoriums, and large retail showrooms. SIPs are compatible with nearly all building types, and the design flexibility they offer opens up a whole new range of possibilities.
The advantages of using Extreme Panel Technologies' SIPs for a structure's roof are clear, and we are certain the savings and flexibility they afford architects, designers, builders, homeowners, and the environment are both impactful and appealing. For almost 30 years, the Extreme Panel Technologies team has been working to build healthy, energy-efficient homes. We are a leader in the high-performance home, construction science, and manufacturing industries with a focus on solutions for our customers. If you would like more information on building with Extreme Panel Technologies SIPs, please contact us today!