Wrapping up our "Three-Part Series – Debunking Common Myths" about structural insulated panels (SIPs), we'll be diving into what gives many architects and builders pause when considering transitioning to this technology. Specifically, we'll address whether or not mechanical, electrical and plumbing (MEP) trades experience difficulties when wiring a SIP home.
Myth 3: SIP home wiring is extremely complicated
General contractors often worry that SIP construction will prove too complicated for MEP trades. Fortunately, building professionals can take a big sigh of relief knowing that SIPs manufacturers engage mechanics, electricians and plumbers from the very beginning. Rather than being brought in as contractors, MEP tradespeople are involved in the actual planning process, sidestepping potential wiring problems before they even materialize.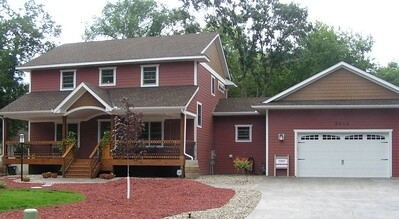 What's more, the SIP home wiring process largely resembles that of most traditionally constructed homes. In application, trade workers can pull wires through channels or "chases" that are pre-cut into the framing to account for the electrical design during fabrication. Tools such as a fish tape can be used to feed the wires through these chases without fear of compressing insulation or having to drill through troublesome studs. When wiring a SIP home, MEP trade professionals can also run electrical wiring through baseboard raceways or the cavity behind the beveled spacer on roof-to-wall connections.
It's also worth noting that these trades are becoming increasingly familiar with prefabrication in other projects, as this building method has experienced an unprecedented uptick in modern construction. With the rise of lean building practices, mechanics, electricians and plumbers are no strangers to SIP or other pre-fab home solution wiring.
Busting myths, proving SIPs
With myth 1, 2 and now 3 all "BUSTED," the question remains, why not use SIPs? If you're ready for deep savings with a time-tested method that won't scare electricians or plumbers, contact us today.